See a taxi location on the map with a taxi dispatch app

See a taxi location on the map with a taxi dispatch app
We introduced a useful system which can book, dispatch and pay with a smartphone app. No need to call a dispatcher, don't have to wait at a taxi stand. Also it can wait with confidence as watching no-passenger cabs on the map of the app.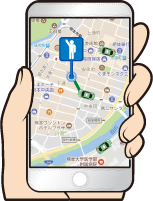 Runs on iPhone, Android. Available free download on each store. Search with "Japan Taxi" to reach the app.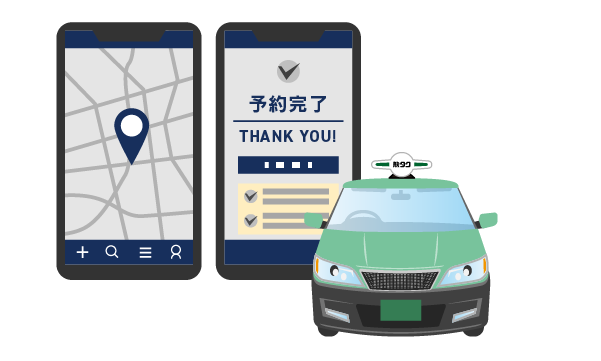 Easy operation with a smartphone! Just tap on the map!
Tap the place to catch, order only in a few taps. App tells the approximate arriving time when the nearest cab is found.
Full useful functions! "booking", "search fare" and "Favorite & History"
Booking function with day and time
Support 93 kinds of fare systems all over Japan. "taxi fare search" that calculates approximate fare on the map
Familiar places, last boarding place can be recorded on "Favorite & History"
Getting off quickly with the internet settlement!
[ Available cash cards ] VISA、JCB、MASTER、AMEX、DINERS