Quick payment with Self-Settlement Device

Quick payment with Self-Settlement Device
We introduced a self settlement device to realize a quick payment. Avoiding a security risk as it doesn't need to pass a cab driver a credit card, moreover it brings a feel of ease also as COVID-19 infection control measures. It's a convenient payment system in that It can choose a variety of payment methods as you like, for example, credit card, e-money and transportation IC card.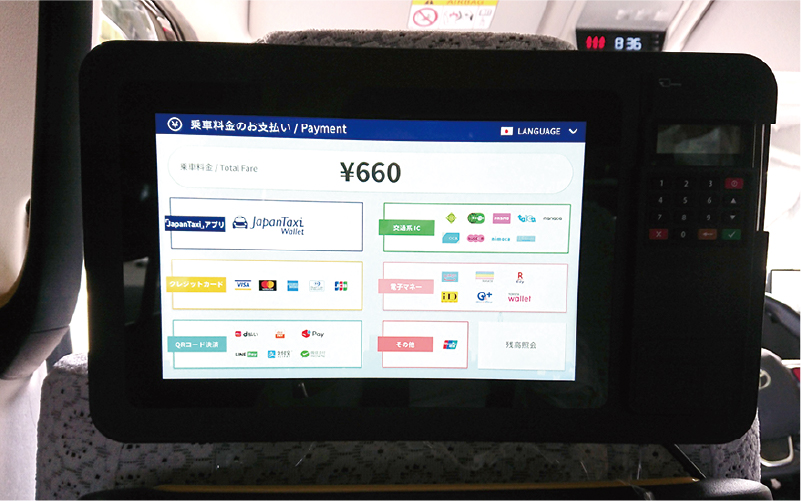 Payment Methods
【Cashless Settlement】
《Credit Card》
IC Chip cards but also contactless payments are available





《Transportation IC Card》



《Retail Store Service》





《QR Code Settlement》






【Internet Settlement】


【Payment with Tickets】
Kumamoto City Taxi Trading
Ai-no Taxi Ticket
Various Credit Sales Ticket
etc.
【Cash】