Quick dispatch system "Deji-P"

Quick dispatch system "Deji-P"
We introduced "Deji-P (Digital transceiver/GPS-AVM System)" which pursues a shorter waiting time for a taxi. "Deji-P" is a state-of-the-art system that communicates GPS location information with digital radio to relate with customer location database. Shortening dispatch time and decreasing no-passenger cabs could be expected to promote energy saving environmental measures.
1. Taking location information
All cars receive their location information from GPS satellites, send it to the center to tell their location.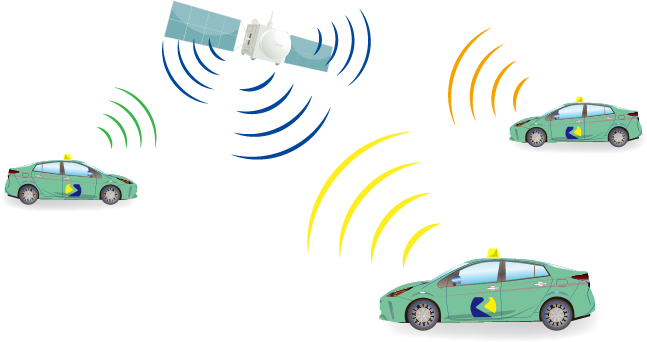 2. Dispatch Center
Receives a cab request from a customer at the dispatch center.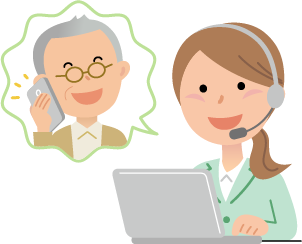 3. Assignment
Deji-P system picks the customer location up, chooses the nearest cab and notices the cab driver automatically.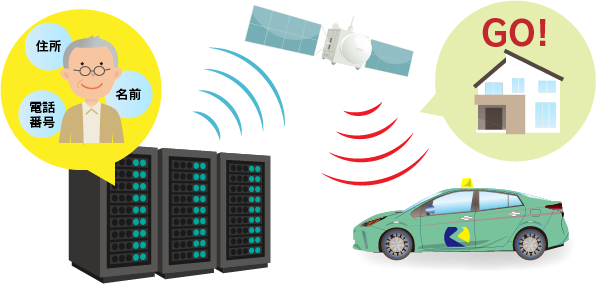 Pre-register for Deji-P quick dispatch!
Available area : Kumamoto City, Koshi City, Kikuyo, Mashiki, Kashima